Frequently Asked Questions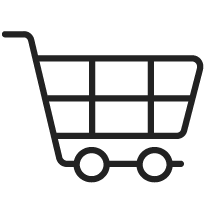 ORDERING & PAYMENT
Your shopping experience is our priority, from beginning to end.
It is safe to provide my credit card and personal information online?

It is absolutely safe to use your credit card on our website. All sensitive information is transferred using the same encryption and physical security used by financial institutions.

What are the accepted methods of payment?

For in-store purchases, we accept Visa, MasterCard, American Express, Discover, Interac debit card, cash and Structube issued gift cards.

For online orders, we accept PayPal, Visa, MasterCard, American Express and Discover.

What is your price adjustment policy?

Price adjustments will be granted within 14 days of purchase, upon presentation of the original receipt. Certain conditions and exceptions may apply.

When will my order be invoiced?

Your order will be invoiced as soon as it has been placed.

Will I receive a confirmation for my order?

An order confirmation will be sent to you once your order has been placed.

What happens if a product is unavailable?

If an item is temporarily unavailable, you can still place an order for it. We will contact you once all the items in your order are available and ready to be shipped.

Do your products come ready-to-assemble?

In order to provide our customers with quality products at great prices, many items are ready-to-assemble. A large majority of hardwood home furnishings come flat-packed, for ease of transportation at reduced costs.

Can I change the fabric or building materials of a product?

Our carefully designed collections are only offered in the materials, sizes and colors displayed on our website and in our stores.

Can replacement parts and hardware be purchased?

Replacement parts and hardware are available for purchase for certain products. Please contact us for additional information.

Are the colours portrayed on the website accurate?

Our team works exceptionally hard to display product colours and textures accurately. However, relative inconsistencies may exist from one display monitor to another.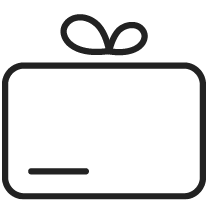 GIFT CARDS
Our gift card is the perfect gift for your loved ones.
What happens if I lose my Structube gift card?

Structube will not replace the value on a gift card in case of loss, theft or unauthorized use.

Does my Structube gift card have an expiration date?

Structube gift cards do not have an expiration date.

Can Structube gift cards be used both online and in-store?

Structube gift cards are currently only available in stores across Canada. They cannot be used for purchases made online.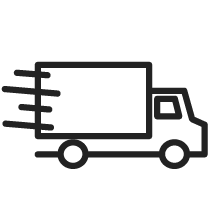 SHIPPING & DELIVERY
All you need to know about getting your new furniture right when you want it.
Do you offer international shipping?

We currently only ship to Canada and the United States (excluding Alaska, Hawaii, U.S. territories or APO/FOP addresses).

What shipping options do you offer?

We aim to deliver our products in a timely and economical manner. Accessories and smaller items ship via FedEx Standard Ground. Larger, heavier items are shipped via our in-home delivery service. We also offer the option to collect your merchandise at your nearest store location by simply selection the store of your choice at checkout (some restrictions apply). Please visit our Shipping & Delivery page for more information.

How much are shipping fees?

Shipping fees vary by product and by delivery destination, which can be determined by entering your postal code when viewing your shopping cart.

Are sales taxes charged on shipping fees?

Applicable provincial and federal sales taxes are applicable on delivery fees.

Can my order be shipped to a PO Box?

Given the nature of our product offerings, we cannot ship to PO Boxes.

How can I check the status my order?

Log in to your Structube account to check the status of an order.

How can I modify or cancel my order?

Please contact us as soon as possible if you change your mind and decide to cancel or modify your order. We will be happy to provide you with suitable options based on the status of your order. Additional fees may apply to modifications being made to an order that has already been scheduled for delivery.

What can I do if I missed my delivery appointment?

Should you be unavailable for the scheduled delivery, another delivery fee may be charged for rescheduling or cancelling the order while the merchandise is in transit. Please contact us for more information.

What is the pick-up in-store process?

You will receive an email confirmation when all of your items have left our Distribution Centre. A member of our team will contact you by telephone once your order is ready for pick-up at the store. The original receipt or e-mail receipt is required at the time of pick-up.

Please ensure the vehicle used for the pick-up will accommodate the merchandise in its original packaging. The product warranty applies on merchandise leaving the Structube store in its original packaging. Structube personnel is not responsible for loading the merchandise into your vehicle and cannot be held responsible for merchandise that cannot be loaded into your vehicle due to the weight and/or dimensions of the merchandise. Orders that are not picked up within 14 days of becoming available for pick-up will be cancelled and refunded. Some exceptions may apply, see product pages for details.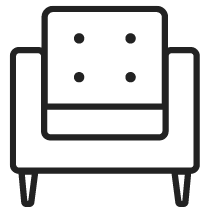 RETURNS & EXCHANGES
It's simple: we want you to be completely satisfied with your purchase.
What is Structube's return policy?

If you are not completely satisfied with your purchase, we will gladly accept a return or exchange on regular priced items within 14 days of delivery or pick-up, upon presentation of the original receipt. The unused item must be returned in its original condition and packaging. Refunds and exchanges are not applicable on sale items. Refunds will be processed based on the original method of payment.

How can I return merchandise?

Please contact your nearest store location within 14 days of delivery or pick-up to arrange a return or exchange for in-store purchases. To arrange a return or exchange for an online order, please call us at 1-877-721-3787.

What is your warranty policy?

Our products carry a one-year warranty covering manufacturing defects. The warranty applies only to a domestic use of our products. The warranty does not cover regular wear and tear, discoloration due to exposure to light, misuse, shrinkage or peeling of materials, or abusive wear. The original receipt is required for all claims.

How does the 100-night trial on mattresses work?

It's simple! We want you to love sleeping on your Structube mattress. If at any point during the first 100-nights of use you are not completely satisfied with your mattress, you can return or exchange it.

The 100-night trial period begins once you take possession of your new mattress. Shipping fees will apply on the return or exchange of the mattress. Returns and exchanges cannot be processed in-store. Returns and exchanges do not apply on mattresses that are abused, stained, soiled or otherwise unsanitary.